Bacon-wrapped Shrimp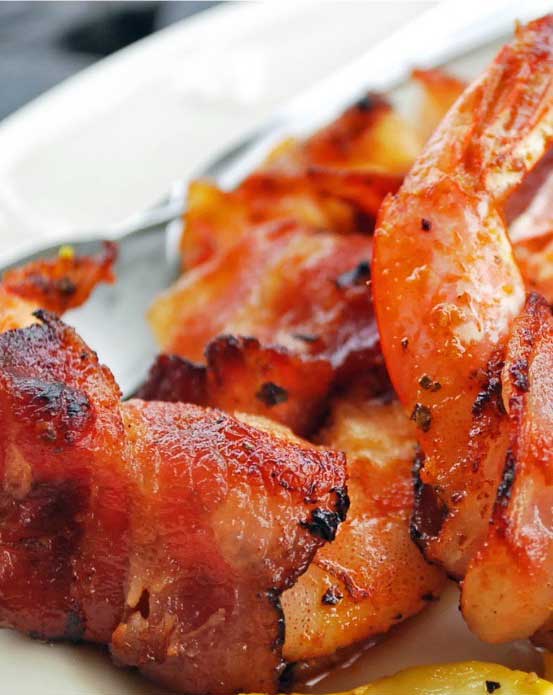 Ingredients
6 large shrimp
2 ounces jack cheese, shredded
6 slices thick cut bacon
Instructions
Peel shrimp, leaving shell on tail segments. Devein. Partially butterfly shrimp.
Form cheese into 6 long, thin rolls.
Place 1roll in open part of each shrimp.
Place shrimp on bacon and roll up.
Run 1 long bamboo skewer through upper portion of all 6 shrimp and another through lower portion of all 6 shrimp in order to keep shrimp closed and hold bacon in place.
Grill until bacon is cooked and shrimp are no longer translucent.
Remove from skewers to serve.
http://stlcooks.com/2014/06/bacon-wrapped-shrimp/
Recipe and Photo: recipes.wikia.com / CC BY-SA
This entry was posted by STL Cooks in Dinner, Recipes and tagged Appetizer, bacon, cheese, Shellfish, shrimp.