Apple Pie Poppers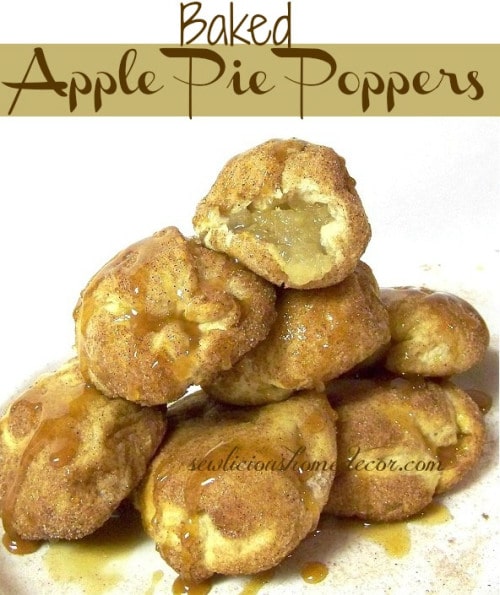 Ingredients
1 Can Apple Pie Filling
1 Tube Pillsbury Crescent Rolls
Cinnamon and Sugar-Equal amounts mixed together
Caramel topping
Ice Cream optional
Instructions
Unroll crescent rolls. Pinch together perforated marking so that it is one big square. Cut in half and add 1 teaspoon of apple pie fulling in the center.
Fold over ends and wrap up and roll up until it has formed a ball.
Roll in cinnamon and sugar mixture.
Bake at 350 for about 10 minutes.
Let cool then drizzle with caramel sauce or serve warm with vanilla ice cream and caramel sauce.
http://stlcooks.com/2014/06/apple-pie-poppers/
Recipe and Photo: Sewlicious Home Decor / CC BY-ND
This entry was posted by STL Cooks in Dessert, Recipes and tagged CARAMEL, cinnamon, crescent rolls, cugar, Desserts, Ice Cream, pie filling, Pies.