Cajun Marinated Chicken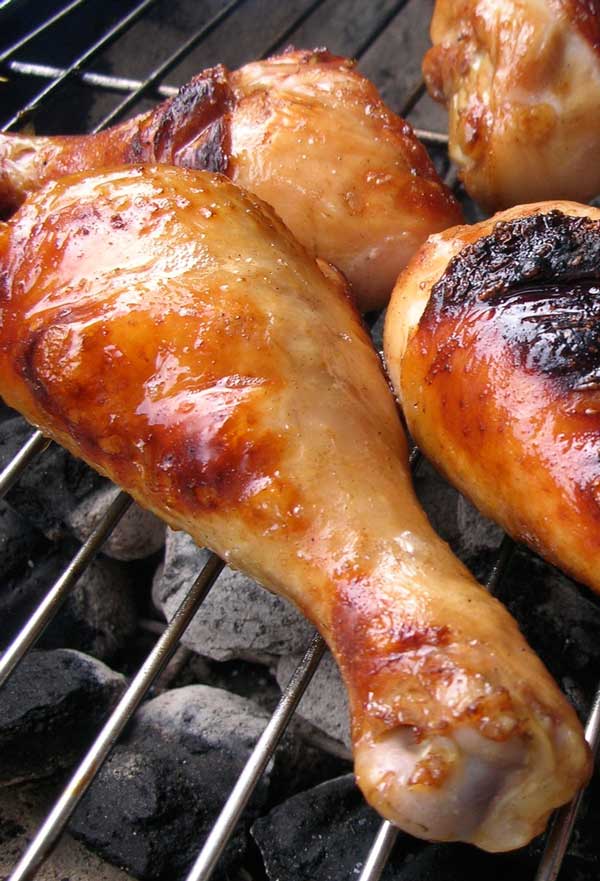 Banish boring chicken from your grill with this Cajun Marinated Chicken recipe.
Ingredients
1 – 2 pounds chicken drumsticks, or other cut of chicken

Marinade

1 tbsp ketchup
? cup oil
3 tbsp vinegar
1 tsp Italian seasoning
1 tsp garlic powder
¼ tsp black pepper
1 and ½ tbsp Cajun seasoning
dash of salt
Instructions
Place chicken in a large self-closing plastic bag and pour in marinade.
Marinate chicken for 10 – 20 minutes or for up to 3 hours for stronger flavor.
Grill chicken 10 – 14 minutes or until done.
http://stlcooks.com/2014/04/cajun-marinated-chicken/
Recipe : recipes.wikia.com / CC BY-SA
Photo:  Kevin Chan / CC BY-NC
This entry was posted by STL Cooks in Recipes and tagged Cajun, Cajun seasoning, chicken drumsticks, Garlic, Italian seasoning, ketchup, Poultry, vinegar.