Avocado-Chicken and Rice Bake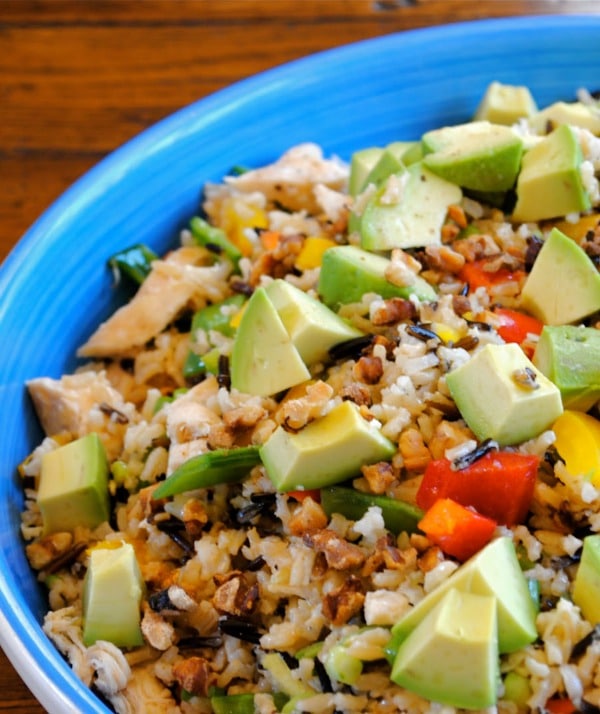 Avocado-Chicken and Rice Bake
Ingredients
½ California avocado, diced
2-3 cups cooked white rice
1-2 boneless, skinless Chicken breast(s), diced
1-2 bell peppers, diced (use your favorite colors)
salt and pepper to taste
Instructions
Preheat oven to 350 degrees.
Wash Chicken, and season with salt and pepper.
Wrap Chicken in foil and place on cookie sheet, in oven for 45 minutes. Remove from oven and allow chicken to rest. When cool enough to touch, dice chicken.
In a mixing bowl combine rice, diced chicken, bell peppers, and diced avocado.
Mix and season to taste.
http://stlcooks.com/2014/04/avocado-chicken-and-rice-bake/
Recipe and Photo: recipes.wikia.com / CC BY-SA
This entry was posted by STL Cooks in Dinner, Healthy, Recipes and tagged avocado, Bell Pepper, chicken breast, Poultry, rice.