Roasted Potatoes with Bacon and Rosemary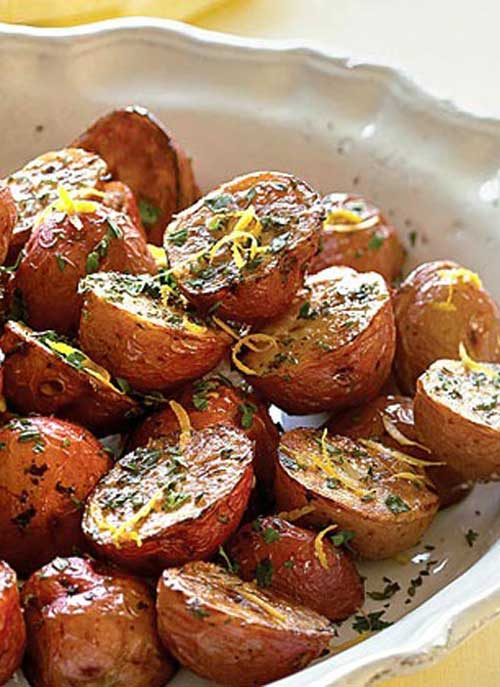 Roasted Potatoes with Bacon and Rosemary – This is a simple recipe for some of the most delicious potatoes that you will ever try.
Roasted Potatoes with Bacon and Rosemary
Ingredients
6 pounds new potatoes, quartered
½ cup unsalted butter, softened
6 ounces bacon, fried and chopped
¼ cup extra virgin olive oil.
8 sprigs fresh rosemary
1 teaspoon salt
2 teaspoons freshly ground black pepper
2 teaspoons paprika
Instructions
Par boil the potatoes 15 minutes.
Preheat oven to 450°F.
Drain potatoes and let cool for a few minutes.
Using all the butter, coat the bottom and sides of a shallow pan.
Toss potatoes, Bacon, olive oil, seasonings and rosemary together and put into shallow pan.
Roast, turning often until potatoes are crisp.
Sprinkle with parsley and serve hot.
http://stlcooks.com/2014/02/roasted-potatoes-with-bacon-and-rosemary/
Recipe and Photo: recipes.wikia.com / CC BY-SA
This entry was posted by STL Cooks in Recipes, Sidedish and tagged bacon, butter, Paprika, potatoes, rosemary.