German Apple Pancake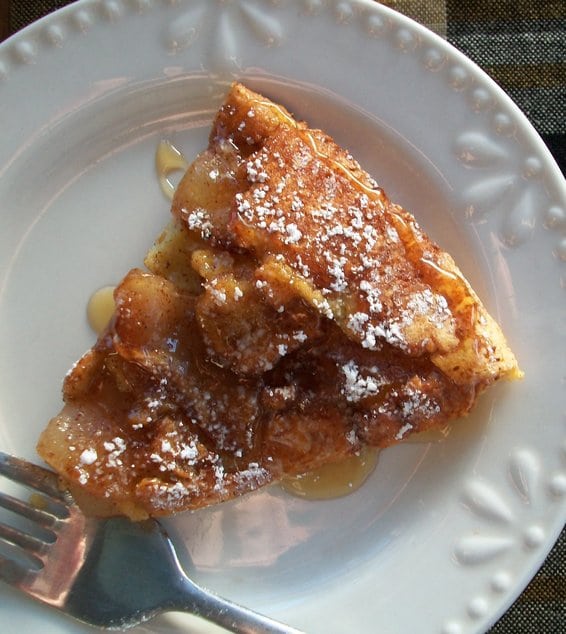 Ingredients
2 eggs
1/2 cup milk
1/2 teaspoon vanilla
1/2 cup flour
pinch of salt
2 tablespoons butter
1 apple, peeled, cored and sliced thin
1/2 teaspoon cinnamon
pinch of nutmeg
1/4 cup brown sugar
Instructions
Preheat oven to 400F. Whisk together eggs, milk and vanilla. Add flour and salt just until incorporated. Place butter into a medium to high heat cast iron skillet. Add apples, cinnamon and nutmeg when melted. Cook 2 minutes until softened. Add brown sugar and let caramelize slightly. Pour batter evenly over top and place into oven for 20-25 minutes.
http://stlcooks.com/2014/01/german-apple-pancake/
Recipe and Photo: Homemade and Wholesome / CC BY
This entry was posted by STL Cooks in Breakfast, Recipes and tagged apple, Breakfast, brown sugar, butter, cinnamon, Eggs, flour, Fruit, German, milk, nutmeg, Vanilla.