Potato Croquettes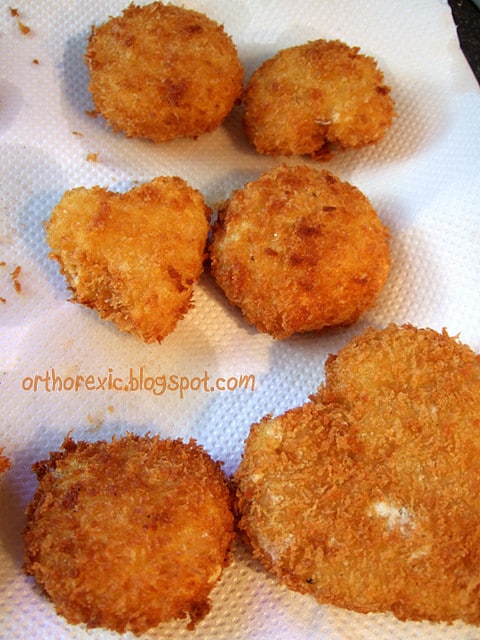 Ingredients
4 medium potatoes, peeled and cut into quarters
1/4 lb ground beef
1/2 onion, finely chopped
salt pepper to season
1 egg, beaten
flour and panko (breadcrumb) for coating
vegetable oil for frying
Instructions
Boil potatoes until softened. Drain and mash potatoes while they are hot. Heat some oil in a medium skillet and saute onion and beef until cooked through. Mix mashed potatoes and onion and beef in a bowl. Season with salt and pepper and let it cool. Make flat and oval-shaped patties. Coat each piece with flour. Dip in beaten egg, and coat with panko at last. Deep-fry in about 350 degrees F oil until browned.
http://stlcooks.com/2013/12/potato-croquettes/
Recipe and Photo: The Orthorexic Foodie / CC BY
This entry was posted by STL Cooks in Appetizers, Recipes, Sidedish and tagged egg, flour, ground beef, onion, panko, potatoes, Sidedish.