Italian Sausage Breakfast Burrito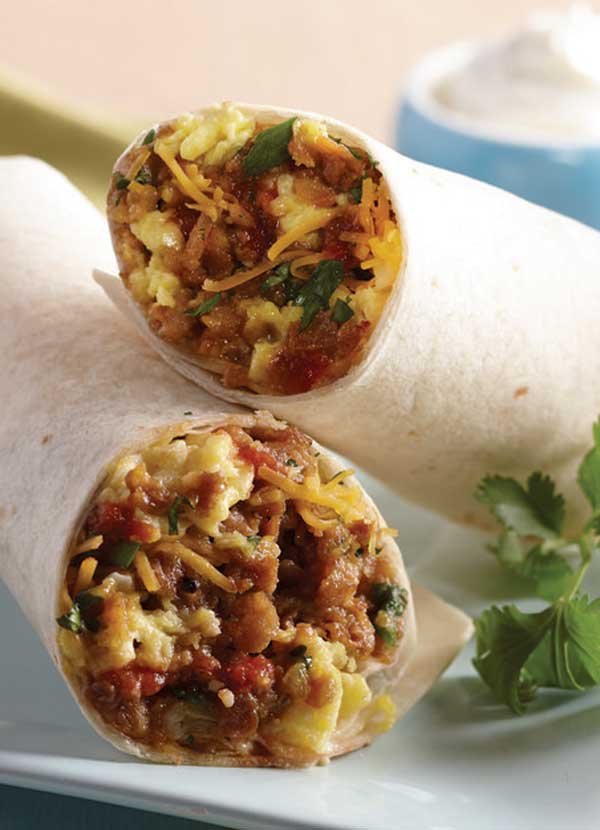 Recipe for Italian Sausage Breakfast Burritos – These Italian Sausage Breakfast Burritos are sure to be a family favorite, and you will love how easy they are!
Italian Sausage Breakfast Burrito
Ingredients
2 tablespoons canola oil
1 pound Italian Sausage
4 eggs
1/2 cup green onion, chopped
Salt and pepper, to taste
2 tablespoons fresh cilantro, chopped
1/2 cup cheddar cheese, shredded
6 to 10 flour tortillas
3/4 cup salsa
Instructions
In non-stick skillet, heat canola oil. Sauté Italian sausage and break up as you cook. Cook until golden. Add whipped eggs, green onion, salt and pepper. Cook eggs through. Sprinkle with cilantro and cheddar cheese. Fill tortillas with egg mixture, spoon salsa over filling and wrap. Serve with side of sour cream.
http://stlcooks.com/2013/10/italian-sausage-breakfast-burrito/
Recipe and Photo: MATCH
This entry was posted by STL Cooks in Breakfast, Recipes and tagged Breakfast, cheddar cheese, Cilantro, Eggs, Green Onion, Italian sausage, Pork, salsa, tortillas.