Chicken Parmigiana Burgers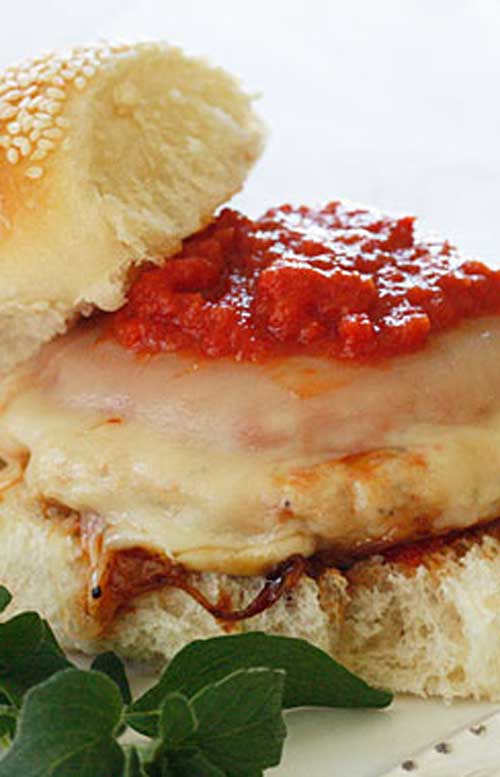 Recipe for Chicken Parmigiana Burgers – A quick lunch or weeknight meal ready in less than 10 minutes your whole family will enjoy!
Chicken Parmigiana Burgers

Ingredients

16 oz lean chicken burgers (ground chicken)
4 oz part skim mozzarella cheese
Parmigiana cheese
1 cup pomodoro sauce (jar sauce would work)
4 sesame seed buns

Instructions

Heat the sauce;
cook burgers 2-3 minutes on each side.
Top with cheese; when melted put on a roll and top with sauce. Enjoy!

http://stlcooks.com/2013/04/chicken-parmigiana-burgers/
Recipe adapted from: SkinnyTaste.com
This entry was posted by What2Cook in Dinner, Recipes and tagged Budget Cooking, chicken burgers, Chicken Parmigiana Burgers, ciabatta rolls, Comfort Food, Healthy, Kid Friendly, pomodoro sauce, Poultry.